Safeguarding Information
A Message from our Safeguarding Support Officer
Click on the image below for information about staying safe through the Winter months.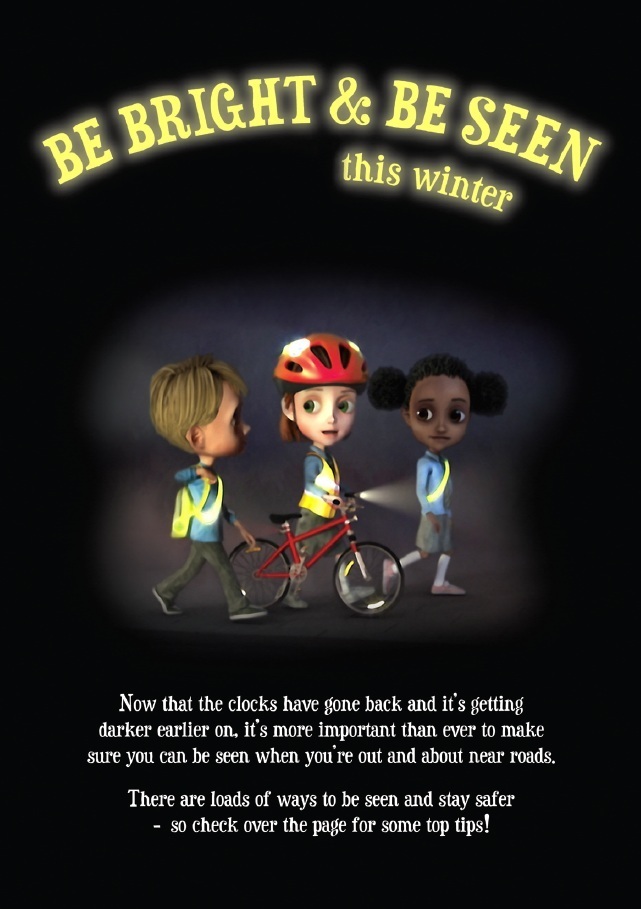 Caution when treating head lice
The following message is from the Claire Tabert at the West Yorkshire Fire and Rescue Service
'We would like to remind parents and carers to always read and follow the instructions carefully when using chemical insecticide products, typically sold in chemists, to treat head lice. This is because these treatments contain flammable elements. You should not therefore use hair dryers, or any other ignition source such as matches, lighters and candles near anyone during the treatment process whilst the product is being used. This advisory note follows a recent incident in West Yorkshire in which a child's hair was accidentally set alight during treatment resulting in the child sustaining serious injuries.'
Safeguarding Policy
Our safeguarding policy applies to all adults, including volunteers, working in or on behalf of the school. It sets out the procedures we follow as a school in exercising our duty to safeguard our staff and pupils.
Everyone working in or for our school service shares an objective to help keep children and young people safe by contributing to:
providing a safe environment for children and young people to learn and develop in our school setting, and

identifying children and young people who are suffering or likely to suffer significant harm, and taking appropriate action with the aim of making sure they are kept safe both at home and in our school setting.

Keeping children safe is everyone's responsibility. If you are concerned about a pupil at this school, you should contact the following:

Ravensthorpe CE (VC) Junior School: Tel: 01924 907082. You can share your concerns with Sheldon Parkin, Head Teacher and Designated Safeguarding Lead for school, or Laura Horne, Safeguarding Officer and Deputy DSL.

MASH Team (Social Services): 01484 456848

Out of Hours Service (Social Services): 01484 414933

NSPCC Helpline: 0808 800 5000

Further information regarding our Safeguarding procedures can be found in our Safeguarding Policy.

The CLICK CEOP button is here to allow you to report any online, or real world, abuse. Use the button if you or your friend (up to age 18) has been forced or tricked into taking part in sexual activity with anyone online, or in the real world.
Please click here to see our school Safeguarding Policy
Our school follows the current Safe Practice guidance to be found in Kirklees Safeguarding Procedures at:
www.kirkleessafeguardingchildren.co.uk
And one last thing...
Procedures for Reporting Misconduct Allegations Regarding a Member of Staff or Head Teacher.
Should any parent, child or member of staff have any concerns regarding the conduct of a member of staff, then in the first instance this should be reported to the Head Teacher, Mr Parkin, who is the Designated Safeguarding Person for Ravensthorpe CE (C) Junior School. Concerns regarding the Headteacher should be reported to the Chair of Governors, Revd. Canon Ian Wildey.