World Book Day 2018
For World Book Day 2018, we spent Book Week looking at a range of authors. Each year group had the opportunity to read works from different authors that we would not normally read: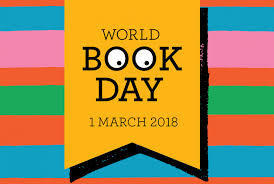 We learnt all about the author's lives and read books that they wrote. Then, on World Book Day, we had a competition to find out which classes had found out the most information about their chosen authors and which children had used their comprehension and inference skills to understand the books they had read. On top of all of this, we took part in competitions all week: we created book tokens, made posters to celebrate books, completed book reviews and wrote stories, news reports and even character descriptions for our own Mr Men inventions! Finally, on Friday, we were taken to a dungeon with Subject Revolution; here, we had to follow lots of clues in order to escape the dragon!
We had lots of fun – look at the pictures to see everything we did!