Our Reading Activities
Home Reading 2016-17
This year at Ravensthorpe Junior School we are challenging ourselves to become confident readers. In school, all of our pupils have access to wide-ranging reading materials including fiction, non-fiction, classics, poetry and lots of stories by today's most popular children's authors.
Also, our new library has fantastic reading material which our pupils can access at all times during the day. Parents can use our library after school to support their child in becoming better, more self-assured readers.
Our Home Reading activities this year allow our pupils to work towards achieving Author Awards. The School Council helped to choose and create these challenges so that all pupils could participate in activities they enjoy.
Examples of these can be seen below.
Reader Leaders
As well as Home Reading, we have also introduced Reader Leaders into school. This allows year 3 and 4 pupils to partner older children from years 5 and 6 who will listen to them read and develop their own skills at asking questions about a text.
Click on the wise owl to visit the BBC reading website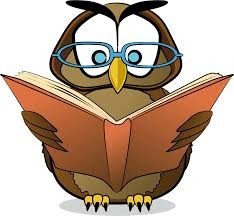 World Book Day 2016
World Book Day 2016 was a big success at Ravensthorpe. Book Week, year group quizzes and a through-school detective challenge helped to ensure that this was our best WBD yet! All of the pupils were encouraged to dress up on March 3rd and characters such as Harry Potter, Little Red Riding Hood and the occasional Oompa-Loompa were to be found roaming the corridors!
To celebrate the fantastic work produced by pupils during our Book Week, parents were invited to come in to school to see displays of their child's work.
See below for photographs of our exciting day.
Kate Greenaway Award Shadowing 2016
In 2016 we took part in the Greenaway Shadowing Project. Children and young people 'shadow' the judging process for the CILIP Carnegie and Kate Greenaway Children's Book Awards; they read, discuss and review the books on each shortlist selected by CILIP's panel of librarian judges and engage in reading related activity online.
Young people taking part are known as 'shadowers'. The scheme has thousands of registered reading groups across the UK and Internationally - engaging tens of thousands of children and young people in reading.
Click on the picture below to find out about the shortlisted books.

Home Reading 2015-16
In 2015-16, we developed a 'Home Reading' programme which encouraged children to read at home with their parents, discussing books, characters and stories.
In addition, there were Bronze, Silver, Gold and Diamond awards to be achieved, each progressing in difficulty and requiring the children to engage with the more challenging aspects of the new National Curriculum. The Gold award also required our pupils to use IT to present information to their peers. As an extra incentive, the class that read the most books before the end of the Summer term received a class reward - a visit to the cinema!